Value Added Services
Customcable.ca offers a host of value added services to our customers including wire cutting and stripping, tube and sleeve cutting, ribbon and flat cable processing, sleeve marking, component sourcing and contract cable manufacturing. You can find out more about these services below:
1 – Wire cutting & stripping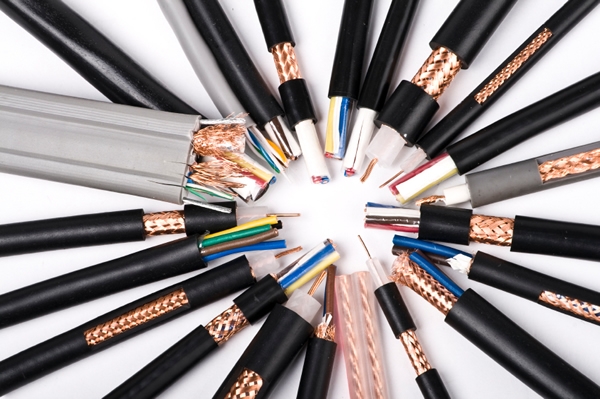 Customcable.ca is your one stop shop for all your custom cable cutting and stripping needs. Our facility is equipped with latest computerized cutting equipment for end to end cutting and stripping, as well as multi conductor end stripping machine and pneumatic wire stripping machine for processing multiple wires simultaneously.
2 – Tube and Sleeve cutting
Heat shrink Tubing and sleeving applications frequently require custom cut lengths. Customcable.ca provides custom cutting for all types of tubing and sleeving up to 100 mm wide and cut lengths of between 1mm to 99,999mm. Our computerized and automated equipment allows us to keep cut tolerances accurate and eliminates typical errors due to manual hand cutting, not to mention lightning fast turnaround time.
3 – Custom Ribbon Cable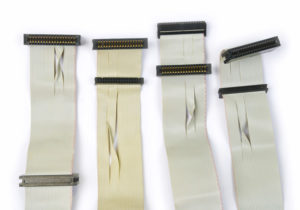 Our specialized computerized cutting and stripping tools allow us to process ribbon cable, cut it to length, strip ends and splice cable as required by customer specifications. We can readily terminate a wide array of insulation-displacement connectors (IDC) to ribbon cables as per customer specifications. Please ask your account representative for any further questions or you can contact us directly here.
4 – Tubing and Sleeve Marking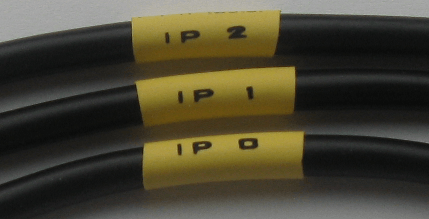 Why not make your installation and maintenance fool proof for a fraction of the price of wire marking and but without any smudging, greasing, degradation associated with stickers and without the loss of flexibility. The fact that your maintenance crew will save hours by NOT trying to find which sticker fell off of which cable is one more reason to use custom marked sleeves.
Custom marking for tubing and sleeves using hot stamp marking is available in house and most colors can be marked on either in-stock heat shrink sleeves, or customer specified sleeves. Some materials are more suitable for marking than others. Please contact us to discuss the specific needs of your products.
5 – Turnkey Cable manufacturing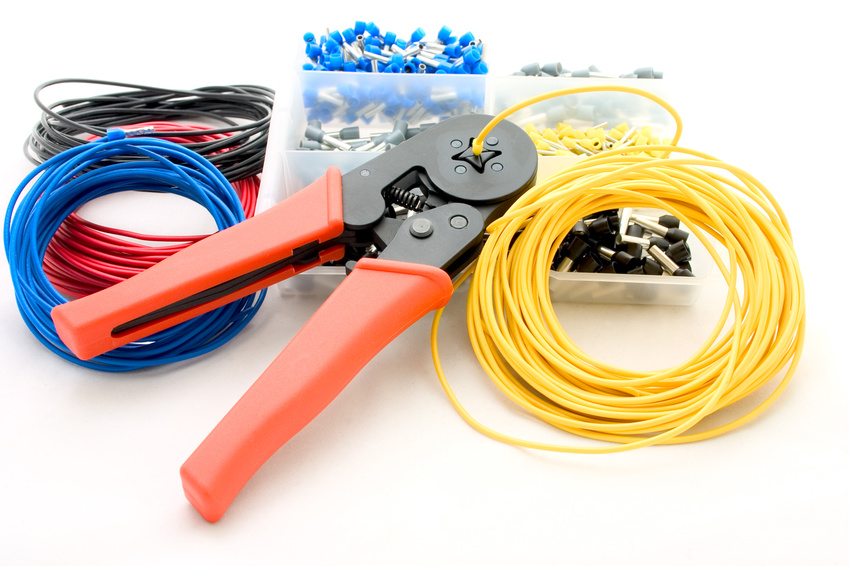 Already have all the materials, samples and drawings ready and cannot easily spare resources to assemble cables in house? Or it simply suits you better to outsource cable manufacturing either temporarily or permanently than look no further than customcable.ca, as we are ideally suited to meet any such requirements. Give us a call or contact your account representative today to discuss your project.